International Choral Competition Austria – Ave Verum
Who we are?
Baden bei Wien
is not only a famous Austrian health and spa town but also an incredible junction of artistic lives:
W. A. Mozart, L.v. Beethoven, F. Schubert, J. Strauß, C.M. Zierer, F. Lehar, M. Reinhardt, A. Schnitzler, A. Rainer – all composed or lived here for a while, inspired by this faboulos city.
Motivation

Volunteering

Enthusiasm
THIS CIRCUMSTANCE AS WELL AS HIS EXPERIENCE OF BEING AN INTERNATIONAL JURY MEMBER TO VARIOUS CHORAL EVENTS IS WHAT INSPIRED WOLFGANG ZIEGLER, WHO IS A WELL-KNOWN COMPOSER UND CHORAL DIRECTOR, TO FOUND THIS SMALL BUT UNIQUE CHORAL COMPETITION.
The International Choral Competition Ave Verum Austria is a top choral event for only 10 choirs worldwide – organised in every 2 years.
What makes it special is that all choir formations compete in one category, singing for the Grand Prix ICC AV.
All choirs perform a unison compulsory piece that is being commissioned from renowned Austrian and international composers.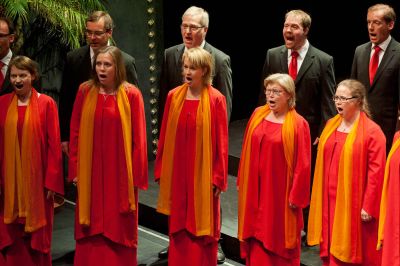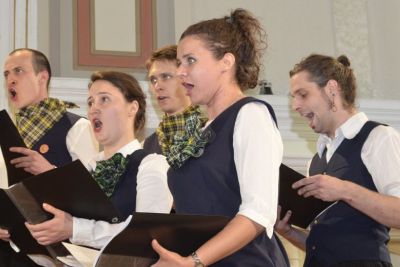 The ICC AV team – a motivated group of volunteers
ICC AV executive committee
The competition is judged by an internationally acknowledged jury such as,
2012: Heinz Ferlesch (Austria), Erwin Ortner (Austria), Vytautas Miskinis (Lithuania), Karmina Silec (Slovenia), Maria Goundorina (Sweden,Russia), Robert Sund (Sweden)
2014: Franz Herzog (Austria), Mia Makaroff (Finland), Fritz ter Wey (Germany), Javier Busto (Spain), Brady Allred (USA), Jing Ling Tam (USA)
2017: Gerald Wirth (Austria), Wolfgang Ziegler (Austria), Ludo Claesen (Belgium), Zoltan Pad (Hungary), Rohan DeLanerolle (Sri Lanka)
2019: Heinz Ferlesch (Austria), Wolfgang Ziegler (Austria), Gabor Hollerung (Hungary), Michele Josia (Italy), Thomas Caplin (Norway)
2022: Mirjam Schmidt (Austria), Astrid Vang-Pedersen (Denmark), Michele Josia (Italy), Bengt Ollen (Sweden), Yulia Mikkonen (Austria), Wolfgang Ziegler – chair (Austria)
2024: Sofia Agren (Sweden), Simon Erasimus (Austria), Agnieszka Frankow-Zelazny (Poland), Sofia Gioldasi (Greece), Pavel Snajdr (Czech Republic), Márton Tóth (Hungary)
Besides the two competition parts the "Long Night of Choral Music" is a real highlight. All 10 choirs sing together at the end of their short programs Mozart's "Ave verum corpus" which was first performed at the same place in 1791. Come along and feel the essence of music history!
We can't wait finding out who will take the ICC AV Grand Prix in 2024!
Stating previous composers of compulsory songs
Alfred Dünser /Austria, Ludo Claesen/Belgium, Javier Busto/Spain, Alfred Länger/Austria, Vytautas Miskinis/Lithuania, Anselm Schaufler/Austria, Franz Herzog/Austria, Michele Josia/Italy, Erika Budai/Belgium, Fidel Calalang jr./Philippines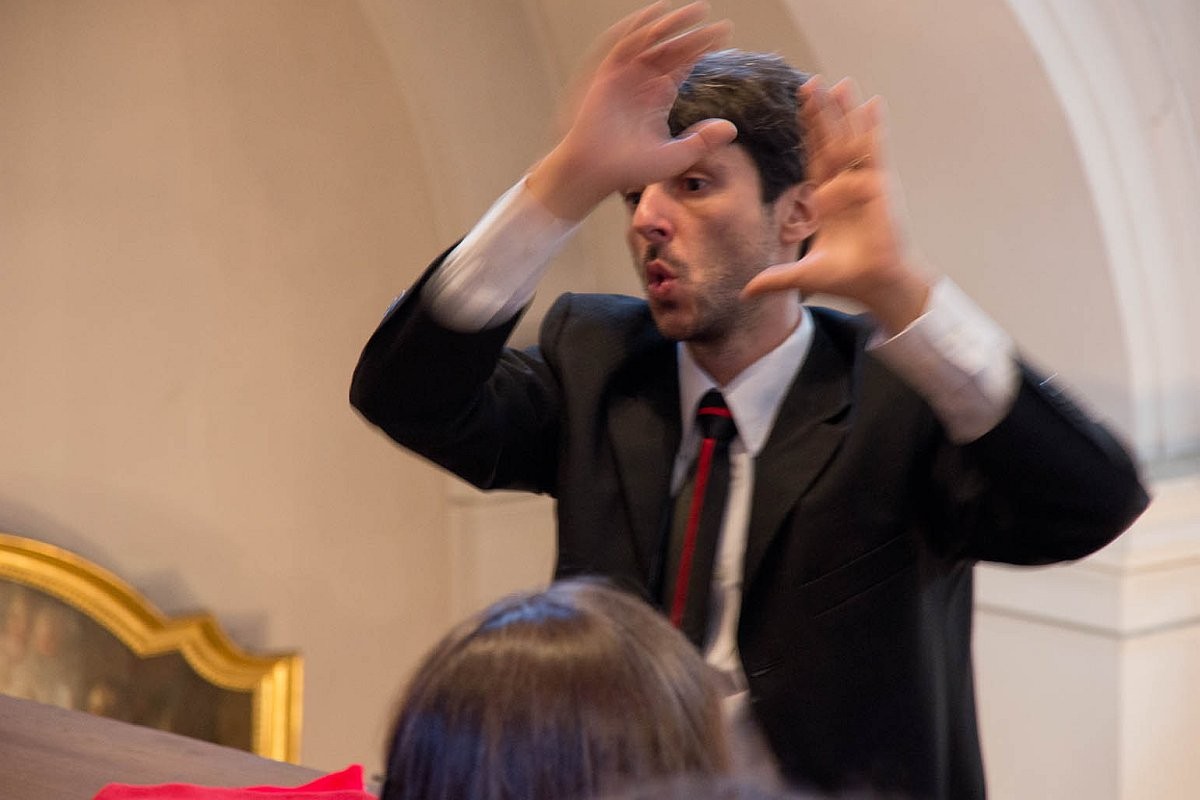 Photos by: Róbert Török and Christian Schörg (2012, 2014)
All rights reserved!
Photographs may only be used with the written permission of the copyright holder.