Airlangga University Choir (Surabaya, Indonesia)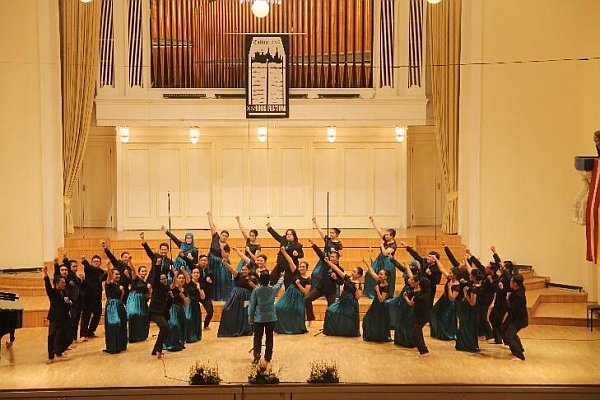 The mixed choir, founded in 1981 with 40 members, is led by Yosafat Rannu Leppong and has already established the best places in competitions in Prague, Warsaw, Tallinn and Indonesia. "We are a student organization that plans and develops non-school level choral activities … and teaches students to be independent, disciplined and responsible".
www.facebook.com/PaduanSuaraUNAIR
---
Art Sonus Choir (St. Petersburg, Russia)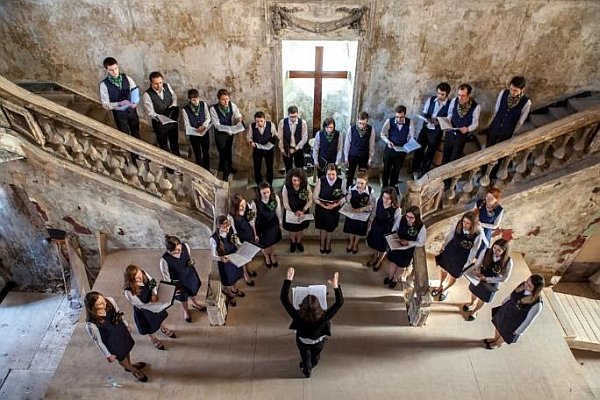 Mixed Choir, Founded in: 2008, Members: 27. Conductor: Vera Slasnaya Repertoire: contemporary compositions and orthodox music. Since 2009 the choir – which is located in the Rimsky-Korsakov Conservatory- is constantly involved in various festivals and competitions. (Russia, Finland, Baltics, Turkey, Bosnia) The Choir photo could be painted by a Dutch painter!
---
Cantica Laetitia, Zlin, Czech Republic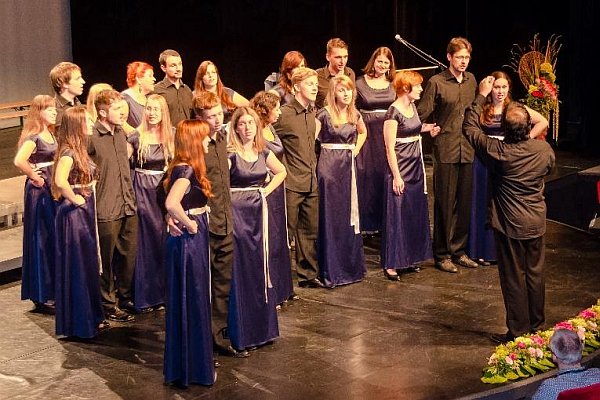 The Chamber Choir (mixed) from Zlin (between Brno and Ostrava) has 22 members, formed in 2012, emerged from a children's choir. The conductor is Josef Surovik; Jan Nowak accompanies the piano. The choir "with a sophisticated and colorful repertoire" has also been well placed in Austria; Gold medals prove the quality of this great choir.
---
Carolinae Damkör, Lund, Sweden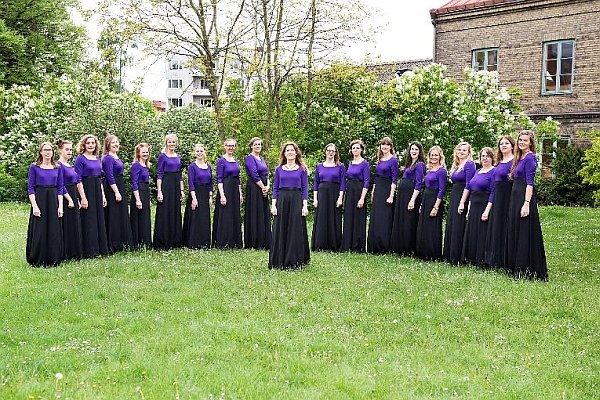 The Female Choir was founded in 2003 and now has 25 members . Choir director: Ulrika Emanuelsson; She sings and composes. Repertoire: Classical and "freshly written pieces". "In the spring of 2011, the choir participated in a competition in Budapest for the first time ever and received a gold medal". The successes continued; In Riga and Rome there was again gold and much resonance. … Carolinae always has many ongoing projects and is looking forward to new challenges ". – The University of Lund – Academia Carolina – is one of the largest Scandinavians and the second most populous in Uppsala. She became the author of the choir."Damkör" is called "Women's Choir".
---
Natchnenne, Minsk (Belarus)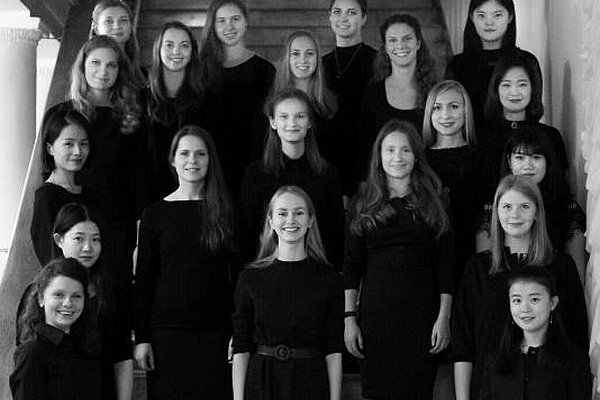 The Female Choir from Belarus (founded in 2015) seems to promise "classical" Russia – but is good for surprises.With all "internationality": the presentation of the native music should be judged at international competitions.
---
Gloria Brunensis (Brno, Czech Republic)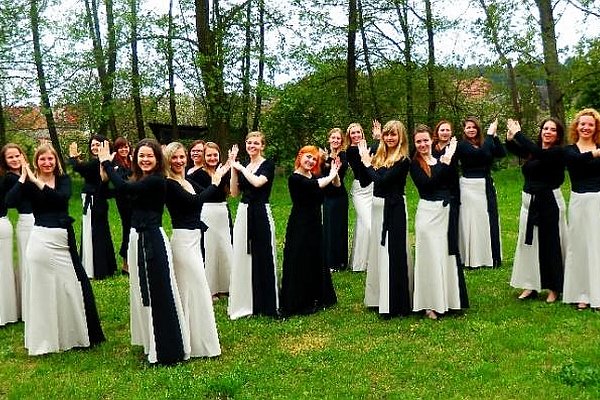 The Female Choir was founded in 2014 and currently has 19 members; Conductor: Natalia Chirilenco. Repertoire: Broad spectrum from polyphony to contemporary. A Cappella is the specialty of the group "Although the choir is young, they have already participated in numerous concerts and achieved significant success in local and foreign competitions".
---
Kölcsey Korus (Debrecen, Hungary)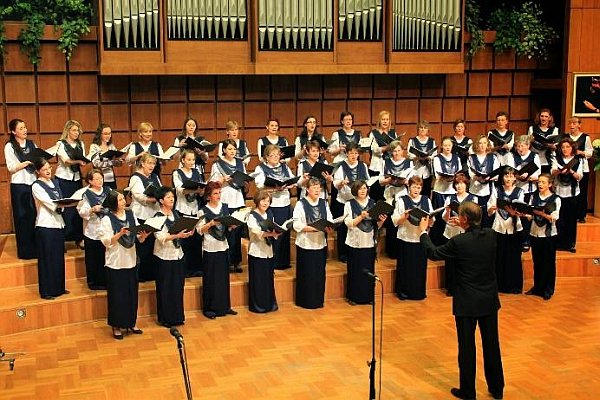 The Female Choir was founded in 1979 and has 38 members; Choir conductor László Tamási. Repertoire: All areas of choral literature. Gregorian, Renaissance, Baroque and Romanticism, as well as contemporary Hungarian Choir music of the 20th and 21st century. Mediates European, especially Hungarian masterpieces.
---
Noorus (Tallinn, Estonia)
Since 1951 the mixed choir from Estonia has participated in numerous international competitions and has released 6 albums. Since 2012 the choir has been directed by Maarja Helstein and Markus Leppoja. "Noorus" means "youth" – and focuses on the works of the emerging Estonian composers. In 1988, 300,000 Estonians and Estonians sang their forbidden anthem for the first time on a demo; In 1989, 2 million people formed a human chain over 600 km – from Tallinn via Riga to Vilnius. Choir Photo: Young man in a classic environment!
---
Santo Tomas Singers, Manila, Philippines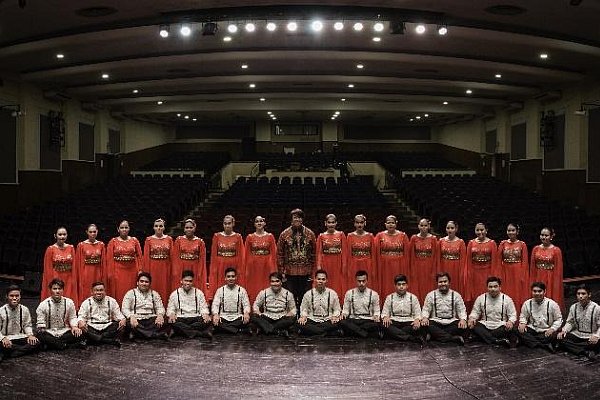 The mixed choir of students and graduates of the oldest university in Asia (1611!) Was founded in 1992 and now has 30 members. Choir leader is Prof. Fidel Gener Calalang jr. Repertoire: "Exceptional Interpretations of Significant Choral Works …"The choir, one of the best in the world, is also known as the "traveling embassy of the Philippines". The empire of the more than 7100 islands, with more than 100 million (90% Christian) inhabitants, is home to life-threatening people! The photo shows mathematical discipline!
---